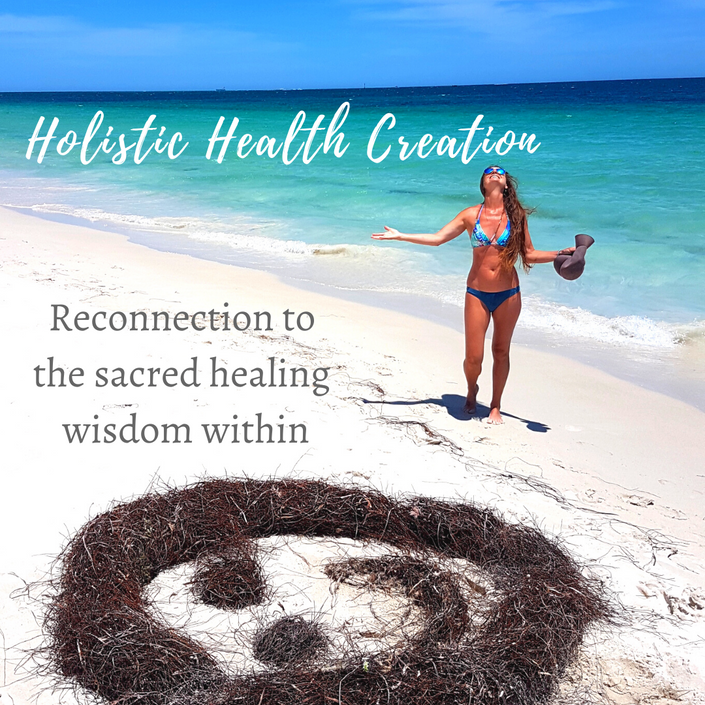 Free Spirit Health Creation Course
Reconnection to the sacred healing wisdom within!
During this life changing journey, you will discover the natural healing abilities of your body & how we can assist this healing process by making some simple changes in our lives. This course will guide you on a personal healing journey, to sustainable radiant health & wellbeing 😃
The holistic health approach requires us to explore all aspects of who we are as human beings. This course involves learning about our physical, psychological, emotional, social & spiritual aspects of ourselves. We cover all bases to identify what piece of the holistic pie may be out of alignment with our true nature. Highlighting the source of health conditions & incorporating changes in order to heal 🌸
I ask you to release all knowledge previously learnt about becoming healthy. We need to push the reset button & start anew! This course will be different to health advice given in our modern society. We are learning to trust our inner guidance system, which always has our best interests at heart. Learning the language of our body, receiving messages & taking appropriate action to heal 💗

I am here as a guide to hold your hand throughout this process, identifying imbalances & empowering you to take responsibility for your own wellbeing & optimal health creation 🦋
Entering into this transformational journey with ease & grace, allowing our natural state of health & wellbeing to manifest! Creating more joy, love & peace within your life, along with a healthy mind, body & soul. Sustainable life changing results that are in alignment with your heart and authentic self 💫
I would be honoured to assist you on your healing journey 🙏🏽
During the course you will learn the 5 pillars of health creation:

💙 Physical Healing: Daily movement practice, nature connection, fuel that nourishes your physical body & self-love
💙 Psychological Healing: Mindful living, meditation & gratitude practice & creating a sense of inner peace
💙 Emotional Healing: Boundaries, blockages, releasing trapped emotions, forgiveness & heart medicine
💙 Spiritual Healing: Beliefs systems, connection to higher self, energy, vibration & connection practices
💙 Social Connection: sense of belonging, support, simple life, sense of purpose & flow on effect
Is this course for you?
🧬 It's for you if you want to be healthier but don't know where to start!
🧬 You have a health condition, want to learn how to be an active participant in your own healing journey & improve your quality of life
🧬 If you want to transform your body & life whilst deepening your connection to self & others
🧬 If you have tried to "get healthy" multiple times but relapse into old behaviour patterns
🧬 If you would like to reconnect with who you truly are & use your innate wisdom to guide you to health
🧬 If you value your health
By the end of the course, you will:

😃 Feel & look healthier
😃 Recognise & understand your soul's guidance
😃 Improve your health biomarkers (stats/test results)
😃 Have a daily practice to keep you connected to yourself, others, nature & source
😃 Sense of inner peace, joy & love
😃 Skills to improve your mental & emotional wellbeing
What you get:
In this online course you will reconnect to the bodies innate ability to heal itself & have a greater understanding of who you are & what you want out of life!
💥 Course content: 5 Pillars of health creation
💥 Videos or text content
💥 Tasks quizzes & reflections to make positive changes
In joy, love & peace 😃💙✌🏼
Kel
Your Instructor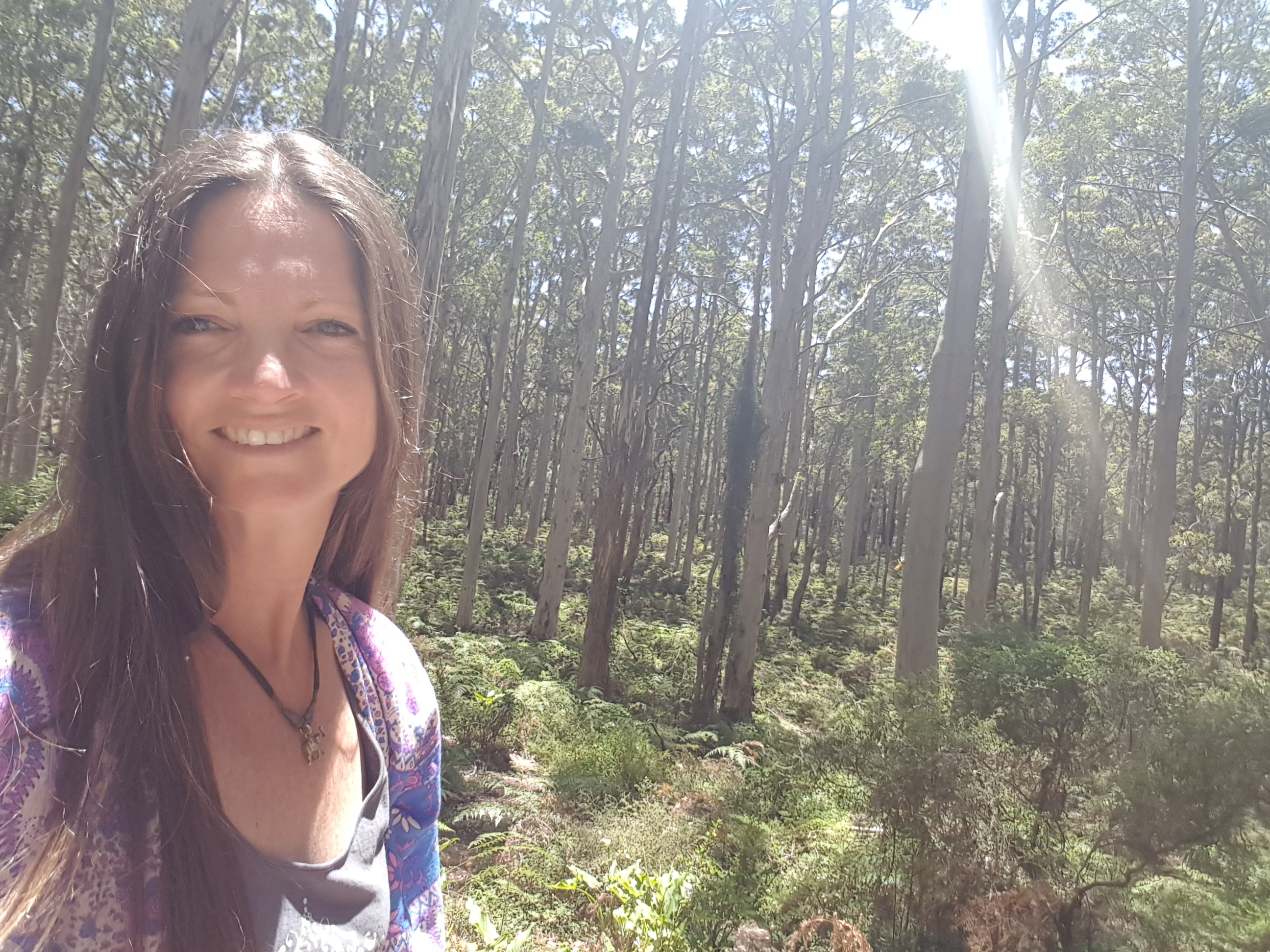 I have lived most of my life in a light-hearted way which has brought about many good times & people. My quest for fun evolved from adrenaline junkie, traveller & drunkenness resulting in substance abuse throughout my life. I was leading two lives, one as a professional or mum but I was also a party girl who was up for good time!
That was until my life changed forever! Seated in front of a Neurologist we were told my husband was commencing treatment for Multiple Sclerosis. It felt like I had been punched in the guts! Everything changed from that moment onwards! Health was my quest! Not only for my love but for myself, family, friends and my clients.
What has flowed over the last 5 years has been pure magic, as we delve deeper within on this healing journey. Rediscovering ourselves, what we want out of life, creating wellbeing and joy! With a few challenges along the way, but hey that's life and where the nuggets (lessons) lie!
I am now a woman who is following my heart, exploring who I am and speaking my truth to assist others in their own holistic healing journey. I feel it is time to come out of closet, jump off the cliff and truly be seen for the free spirit that I am. I have a deep knowing that I am here for this soul purpose and the time to come forth is now!
Combining my experience as an Accredited Exercise Physiologist, holistic health coaching, yoga, meditation, nourishing the mind, body and soul it is my intension to assist you in creating wellbeing within you. When you do this for yourself it has a flow on effect to others around you and the beautiful planet we live on. I am dedicated to improving the health and wellbeing of my client's and the greater community.
If this resonates with you, I look forward to working together.
Frequently Asked Questions
When does the course start and finish?
The course starts now and never ends! It is a completely self-paced online course - you decide when you start and when you finish.
How long do I have access to the course?
How does lifetime access sound? After enrolling, you have unlimited access to this course for as long as you like - across any and all devices you own.
What if I am unhappy with the course?
We would never want you to be unhappy! If you are unsatisfied with your purchase, contact us in the first 30 days and we will give you a full refund.
Blessings to all you beautiful beings who had the courage to delve deeper within, to learn a new way of healing yourself! To honour the higher self, channel its innate knowing & receive the divine intelligence, which always has your best interests at heart! Keep asking for guidance, listening to your inner voice, trusting & following your sacred intuition. You will rediscover your true nature, continue to heal yourself & your life in the process.
I am honoured to be a guide on your healing journey
IN JOY, LOVE & PEACE 😃💙✌🏼
Kel