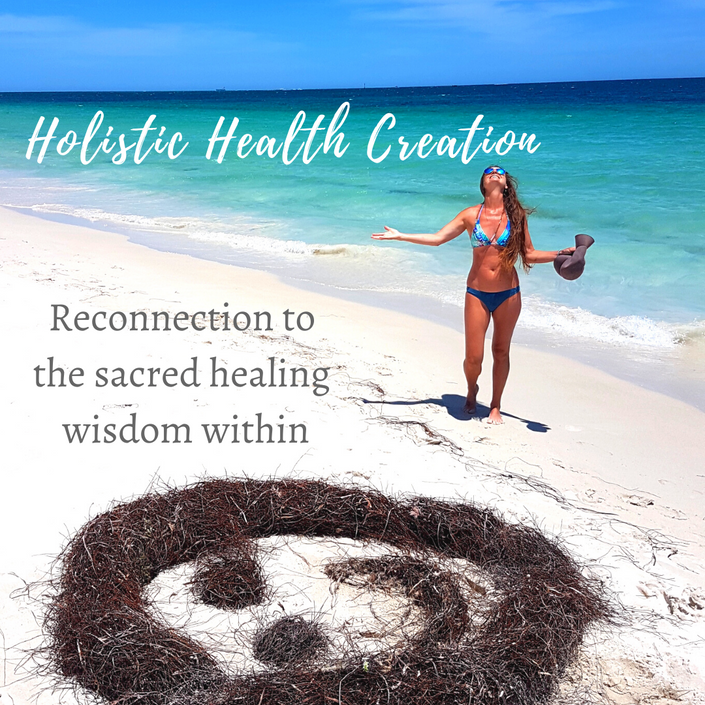 Free Spirit Health Creation Course
Reconnection to the sacred healing wisdom within!
During this life changing journey, you will discover the natural healing abilities of your body & how we can assist this healing process by making some simple changes in our lives. This course will guide you on a personal healing journey, to sustainable radiant health & wellbeing 😃
The holistic health approach requires us to explore all aspects of who we are as human beings. This course involves learning about our physical, psychological, emotional, social & spiritual aspects of ourselves. We cover all bases to identify what piece of the holistic pie may be out of alignment with our true nature. Highlighting the source of health conditions & incorporating changes in order to heal 🌸
I ask you to release all knowledge previously learnt about becoming healthy. We need to push the reset button & start anew! This course will be different to health advice given in our modern society. We are learning to trust our inner guidance system, which always has our best interests at heart. Learning the language of our body, receiving messages & taking appropriate action to heal 💗

I am here as a guide to hold your hand throughout this process, identifying imbalances & empowering you to take responsibility for your own wellbeing & optimal health creation 🦋
Entering into this transformational journey with ease & grace, allowing our natural state of health & wellbeing to manifest! Creating more joy, love & peace within your life, along with a healthy mind, body & soul. Sustainable life changing results that are in alignment with your heart and authentic self 💫
I would be honoured to assist you on your healing journey 🙏🏽
During the course you will learn the 5 pillars of health creation:

💙 Physical Healing: Daily movement practice, nature connection, fuel that nourishes your physical body & self-love
💙 Psychological Healing: Mindful living, meditation & gratitude practice & creating a sense of inner peace
💙 Emotional Healing: Boundaries, blockages, releasing trapped emotions, forgiveness & heart medicine
💙 Spiritual Healing: Beliefs systems, connection to higher self, energy, vibration & connection practices
💙 Social Connection: sense of belonging, support, simple life, sense of purpose & flow on effect
Is this course for you?
🧬 It's for you if you want to be healthier but don't know where to start!
🧬 You have a health condition, want to learn how to be an active participant in your own healing journey & improve your quality of life
🧬 If you want to transform your body & life whilst deepening your connection to self & others
🧬 If you have tried to "get healthy" multiple times but relapse into old behaviour patterns
🧬 If you would like to reconnect with who you truly are & use your innate wisdom to guide you to health
🧬 If you value your health
By the end of the course, you will:

😃 Feel & look healthier
😃 Recognise & understand your soul's guidance
😃 Improve your health biomarkers (stats/test results)
😃 Have a daily practice to keep you connected to yourself, others, nature & source
😃 Sense of inner peace, joy & love
😃 Skills to improve your mental & emotional wellbeing
What you get:
In this online course you will reconnect to the bodies innate ability to heal itself & have a greater understanding of who you are & what you want out of life!
💥 Course content: 5 Pillars of health creation
💥 Videos or text content
💥 Tasks quizzes & reflections to make positive changes
In joy, love & peace 😃💙✌🏼
Kel
Your Instructor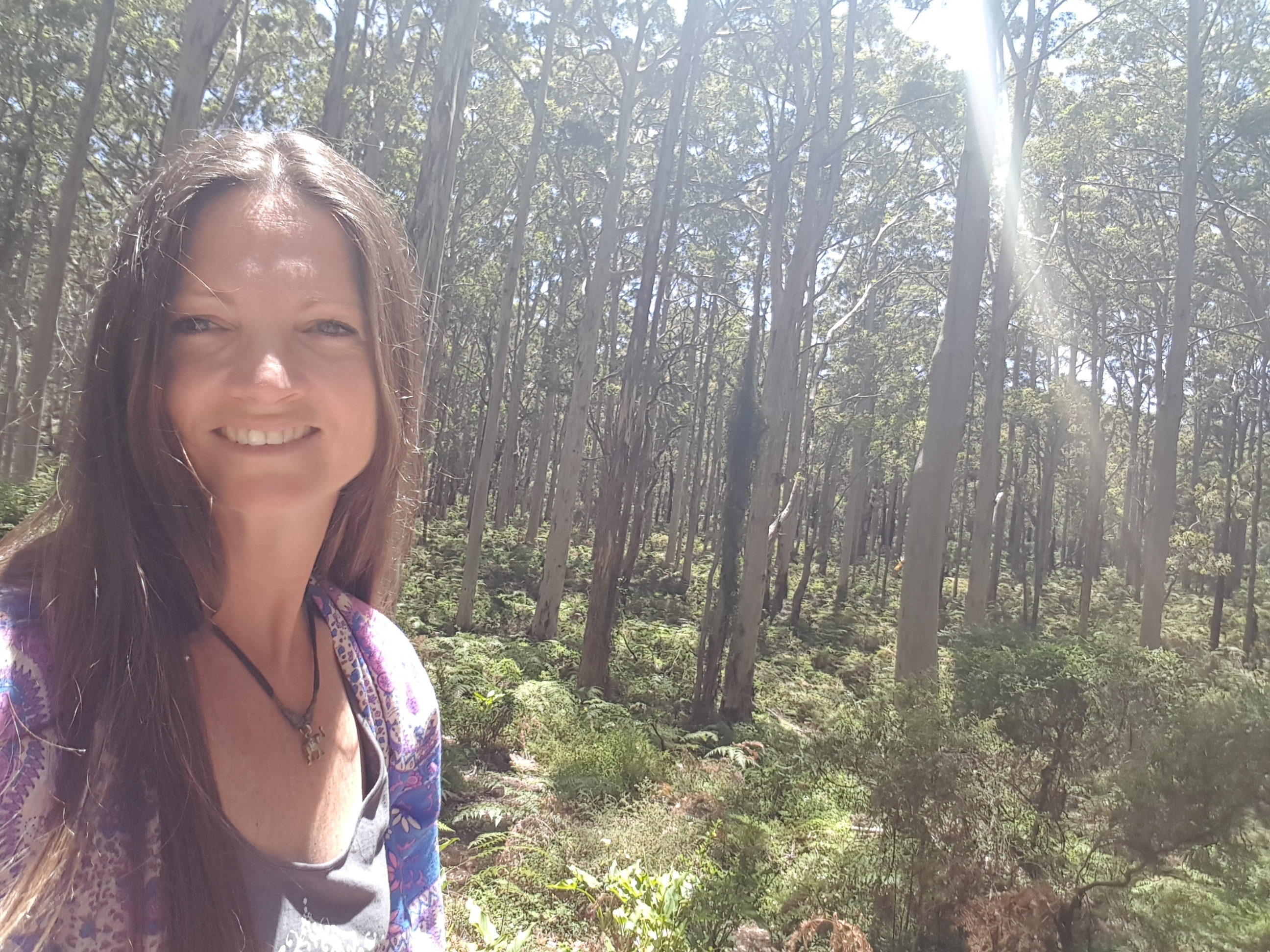 Founder of Free Spirit Health & Wellbeing – A company founded on a love & passion to assist others on their healing journey. A combination of traditional & alternative therapies acknowledging the whole person; mind, body & spirit. Holistic healing practices are complimentary to conventional treatments & a key part of integrative healthcare.
Kelly's career as an accredited clinical Exercise Physiologist & Allied Health Professional has given her valuable insight & experience of the exercise is medicine approach. However, she understands movement is only one aspect of healing & all parts are intimately interconnected.
So Free Spirit was birthed to honour Kelly's heart's desire to assist others on their journey of self-discovery & healing. Exploring the physical & metaphysical (psychological, emotional, spiritual & social) aspects, to identify the source of dis-ease rather than focusing on the symptoms. Over time the business has evolved as Kelly does, incorporating her gifts as an intuitive healer, heart medicine, soul alignment, spirit guides, channelling, Cacao, Sound Therapy, compassionate inquiry, meditation, energy healing, yoga instructor, exercise physiology & holistic health mentoring.
Kelly believes that our life experiences are opportunities to explore our inner world, inviting growth & change to align with our true authentic self. We all have the ability to reconnect to our truth, awaken & trust our innate wisdom, the divine universal intelligence to reclaim our healing power. From this empowered conscious space we can: take responsibility for our health & life, gain clarity on situations, identify & eliminate limiting beliefs, make heart-based decisions, acknowledge our multidimensional selves, awareness of interconnectedness to others & planet, dare to be creative, journey of self-discovery, self-love, remembering your soul essence & purpose, nurture healthy relationships, nourish our physical bodies, create inner peace, heal with nature, be open to receive spiritual guidance, raise your vibration, find everyday magic, forgive yourself & others, give & receive unconditional love, be free, be present & light hearted.
Kelly embodies her Free Spirit nature by courageously living in alignment with her heart & soul, she values truth & freedom, desires to be free from the internal & external oppressive forces. She understands that the journey to self-discovery & true freedom can be challenging at times. She is open to sharing her personal experiences on her own healing journey. Kelly chooses to walk a different path in life which empowers her to live a soul led life & fulfill her destiny. Kelly is the essence of a free spirit, a dreamer, visionary, rebel, non-conformist, trailblazer, truth & growth seeker, authentic, heart led & passionate. She is comfortable & at home within herself.
Kelly believes we can free ourselves from the shackles & unite with that divine essence which lies in the heart of all of us. Liberating yourself from everything that holds you back. Being a free spirit is an essence, a call that emerges from deep inside.
Is your spirit yearning to be FREE?
Frequently Asked Questions
When does the course start and finish?
The course starts now and never ends! It is a completely self-paced online course - you decide when you start and when you finish.
How long do I have access to the course?
How does lifetime access sound? After enrolling, you have unlimited access to this course for as long as you like - across any and all devices you own.
What if I am unhappy with the course?
We would never want you to be unhappy! If you are unsatisfied with your purchase, contact us in the first 30 days and we will give you a full refund.
Blessings to all you beautiful beings who had the courage to delve deeper within, to learn a new way of healing yourself! To honour the higher self, channel its innate knowing & receive the divine intelligence, which always has your best interests at heart! Keep asking for guidance, listening to your inner voice, trusting & following your sacred intuition. You will rediscover your true nature, continue to heal yourself & your life in the process.
I am honoured to be a guide on your healing journey
IN JOY, LOVE & PEACE 😃💙✌🏼
Kel